Dallas police identify and arrest 2 hit & run drivers,
after two bicyclists were killed in separate crashes.
Image Credit: NBCDFW
---
Police have arrested two drivers involved in separate car-vs-bicycle hit-and-run accidents that occurred early Sunday morning.
At around 12:05 a.m., Dallas Police responded to the scene of a fatal accident in the 1100 block of S. Riverfront Boulevard near Cadiz Street (map).
According to reports, the 47-year-old female victim was riding a bicycle along the south shoulder of Riverfront Blvd when she was struck by a vehicle.
Police say that the driver, identified as 22-year-old Jacob Albiar, was driving eastbound at a high rate of speed and had failed to properly navigate a curve on the roadway. As a result, Albiar drifted into the shoulder and struck the victim before colliding with a planter box in front of a vacant business.
The 47-year-old victim was transported to Methodist Dallas Medical Center, where she was unfortunately pronounced deceased.
Police say Albiar failed to stop and render aid, fleeing the scene of the crash on foot. Officers located him at a nearby bar, where he was given a field sobriety test and arrested for intoxication manslaughter and failure to stop and render aid. He is currently being held at the Dallas County Jail.
A couple hours later, at 2:32 a.m., police were called to the scene of a fatal accident on the C F Hawn Fwy (US-175) Service Road near Jordan Valley Road (map).
According to reports, officers arrived at the scene to find the body of a white or Hispanic female of an unknown age next to a yellow rental bike, as well as a dog that was believed to have been traveling in the bike's basket.
Police say the victim was struck by a vehicle which had since fled the scene, but the vehicle was later located by police at an Arlington residence with heavy damage and a shattered windshield. Police arrested the driver, identified as 35-year-old Mark Cano, who is currently being held at the Dallas County Jail.
It's unbelievable that anyone would flee the scene of a fatal accident, and our thoughts and prayers are with the victims' families at this time. In our line of work, we unfortunately see far too many lives shattered by the grossly negligent actions of others. When the responsible party not only fails to stop and render aid, but attempts to flee the scene, it really strikes a nerve; it shocks the conscious that a fellow human being could be so callous.
We commend the officers involved for quickly identifying and arresting these cowards, and if truly responsible, hope they get the justice they deserve. The fact that two separate but similar hit-and-run accidents occurred within a few hours of each other in our city is truly frightening. We've recently discussed the topic of car-vs-bicycle accidents on our blog, but it's also important to point out that Texas has a serious problem with drunk drivers—with the number of alcohol-involved accidents peaking on Saturday nights (early Sunday mornings) between the hours of 12:00 a.m. and 3:00 a.m.
While nothing can make up for the wrongful death of a loved one, our hope is that those responsible are at least held criminally (and financially) accountable for their actions.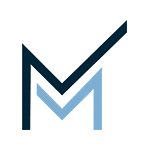 Montgomery Law is a Dallas-based personal injury law firm focused on getting clients the justice and compensation they deserve.
Call us toll-free at 1-833-720-6090 to discuss your case today for no cost.