A two-car crash in Grapevine left one passenger dead,
after police say one of the drivers ran a red light.
Image Credit: Grapevine Police Department
---
According to police, 51-year-old Elvira Soreque-Bautista died following a two-vehicle crash in Grapevine, Texas on Saturday morning.
Shortly before 10:00 a.m. on February 29, Grapevine police were called to the scene of a two-vehicle crash at the intersection of Hall-Johnson Road and William D. Tate Avenue.
According to reports, the driver of a Dodge sedan was traveling westbound on Hall-Johnson when their vehicle was struck by a Mercedes at or near the intersection of William D. Tate Ave. As a result of the collision, the Dodge flipped and came to a rest near the service road.
A passenger in the Dodge was transported to a nearby hospital, where she unfortunately succumbed to her injuries. The Tarrant County Medical Examiner has identified the victim as 51-year-old Elvira Soreque-Bautista of Irving, Texas.
Police said that the driver of the Mercedes ran a red light, yet no criminal charges have been filed at this time. Investigators are still reviewing evidence, and we will update this story as new information is released.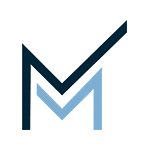 Montgomery Law is a Dallas-based personal injury law firm focused on getting clients the justice and compensation they deserve.
Call us toll-free at 1-833-720-6090 to discuss your case today for no cost.