54-year-old Kenedy man killed in head-on car accident,
after tanker truck driver veers into oncoming traffic.
Image Credit: The Cuero Record
---
According to Texas DPS spokesman Sgt. Ruben San Miguel, one man was killed in a two-vehicle accident Wednesday afternoon in Victoria County, Texas.
At 12:42 p.m. on Wednesday, police responded to the scene of a truck accident located at Farm-to-Market Road 237 near Marlin Road (about 4 miles southeast of Meyersville).
According to reports, 54-year-old Jeffrey Kenneth Hobby (of Kenedy) was traveling eastbound on FM 237 in a 2001 Ford Expedition, when the driver of a westbound tanker truck veered into the oncoming lane of traffic and struck Hobby's SUV head-on. As a result of the collision, both vehicles left the roadway and came to a rest in a grassy ditch on the south side of FM 237.
Hobby was unfortunately pronounced dead at the scene by Victoria County Justice of the Peace Stuart Posey. A dog riding in Hobby's SUV also died in the crash. The driver of the Karni Express semi-truck, 33-year-old Gregory Daniel James (of San Antonio), was reportedly uninjured.
Sgt. Ruben San Miguel said that no tickets or criminal charges have been levied at this time, but noted that the investigation is ongoing.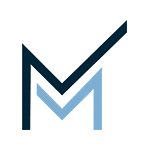 Montgomery Law is a Dallas-based personal injury law firm focused on getting clients the justice and compensation they deserve.
Call us toll-free at 1-833-720-6090 to discuss your case today for no cost.