49-year-old motorcyclist killed, seven others injured
after SUV crashes on FM 85 in Henderson County, TX.
Image Credit: inForney
---
According to the Texas Department of Public Safety, a two-vehicle collision in Henderson County led to a serious crash that left one motorcyclist dead and several others hospitalized.
On Saturday June 23rd, at around 9:45 p.m., DPS troopers responded to the scene of a fatal motorcycle accident on Farm to Market Road 85 (W Cedar Creek Pkwy), about one mile west of Seven Points, Texas.
According to troopers, 32-year-old Robin Bice was traveling east on FM 85 in a 2002 Chevrolet Blazer when she rear-ended the vehicle traveling ahead of her. As a result, Bice's SUV spun into the westbound lane of traffic and struck two oncoming motorcycles; a 1999 Harley Davidson operated by 49-year-old Jarrod Reed (of Scurry), and a 2011 Harley Davidson operated by 48-year-old Stephen Hamilton (of Gun Barrel City).
Two additional westbound motorcyclists, 32-year-old Cervando Valenzuela and 29-year-old Jose Valenzuela (both of Longview), were also reportedly forced to take evasive action to avoid a collision by laying down their bikes.
Tragically, Jarrod Reed was pronounced dead at the scene of the crash by Judge Kevin Pollock. Reed's passenger, 52-year-old Adelita Martinez (of Scurry) was transported to UT Health Tyler hospital in serious condition. Jose Valenzuela and his passenger, 34-year-old Sarah Fife (of Kilgore), were also taken to a Tyler hospital in serious condition. Robin Bice was taken to UT Health Athens hospital, also in serious condition.
Cervando Valenzuela, Stephen Hamilton, and his passenger, 39-year-old Candice Hinsley (of Gun Barrel City), were reportedly injured but not transported to a hospital at the time.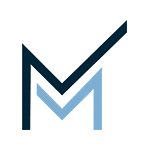 Montgomery Law is a Dallas-based personal injury law firm focused on getting clients the justice and compensation they deserve.
Call us toll-free at 1-833-720-6090 to discuss your case today for no cost.