An 18-year-old Andrews man was killed on Tuesday,
after an accident involving an semi truck on SH 349.
At around 7:40 a.m. on Tuesday, troopers were called to the scene of a fatal accident on State Highway 349, about eight miles north of Midland.
According to the Texas Department of Public Safety, 18-year-old Neo Calvert (of Andrews) was driving his Chrysler 300 southbound on State Highway 349, when the driver of a tractor-trailer headed northbound on SH 349 "made and unsafe turn" and collided with Calvert's vehicle. The driver of the truck has been identified as Juan Romero-Caballero (of Chihuahua).
Neo Calvert was transported to Midland Memorial Hospital, where was later pronounced deceased. There is no word on the condition of the truck driver, or whether any criminal charges have been filed as a result of this fatal truck accident.
Our thoughts and prayers go out to those close to the victim of this tragic crash, and we hope that a full investigation reveals exactly what led to this preventable accident.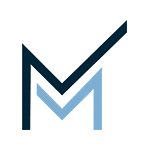 Montgomery Law is a Dallas-based personal injury law firm focused on getting clients the justice and compensation they deserve.
Call us toll-free at 1-833-720-6090 to discuss your case today for no cost.