Two people were killed and one was injured on Monday
in an accident involving a tow truck and an 18-wheeler.
According to the Texas Department of Public Safety, two people were killed early Monday morning in a two-vehicle accident near the intersection of FM 1541 and Farmers Avenue in Randall County, TX (about one mile south of Amarillo).
Officials say that at around 1:10 a.m., the driver of a 2015 International truck (towing a 2010 Utility reefer trailer) was attempting to back into the loading dock of Affiliated Foods, Inc. In doing so, according to DPS, the 18-wheeler's trailer was temporarily positioned across the northbound lanes of FM-1541. During this time, the driver of a northbound 2017 Kenworth tow truck (hauling a 2008 Volkswagen Passat) collided with the side of the semi-trailer.
The driver of the tow truck, identified as 28-year-old Adam Taulbee (of Austin), and his passenger, 28-year-old Laura Almanza (of Lubbock), were both pronounced dead at the scene of the crash. The driver of the semi-truck, 40-year-old Christopher Riddley (of Amarillo), was taken to a local hospital for treatment of non-life-threatening injuries.
While DPS officials noted that conditions were dry and both victims were wearing seat belts, they say the fatal 18-wheeler accident remains under investigation.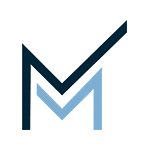 Montgomery Law is a Dallas-based personal injury law firm focused on getting clients the justice and compensation they deserve.
Call us toll-free at 1-833-720-6090 to discuss your case today for no cost.