One person was killed and three others were injured
after a car was struck by a gravel truck on Saturday.
According to police, an accident involving a passenger car and a gravel hauler has left a 13-year-old dead and three others injured.
Police responded to the scene of an accident at the intersection of Farm Market Road 544 and the State Highway 121 service road in Lewisville at 11:28 a.m. Saturday morning. It was reported that the driver of a tractor-trailer hauling gravel T-boned the passenger side of a car at the intersection after one of the vehicles ran a red light.
According to the Tarrant County medical examiner, 13-year-old Alexandra Lynch (of Bowie) was pronounced dead at the scene at 11:44 a.m. The car's driver, a 37-year-old Sanger woman, was transported to a Plano hospital in unknown condition. The woman's two children were also hospitalized. Her 13-year-old daughter is reportedly in very critical condition, and her 9-year-old son is in critical, but stable condition. The 35-year-old driver of the gravel hauler was not injured.
Police say that Alexandra Lynch was the driver's daughter's "best friend," and was sitting in a back seat at the time of the collision.
Investigators believe that one of the two drivers ran a red light at the intersection, but have not determined which driver was at-fault. Lewisville Police said they are reviewing traffic camera footage to determine what happened. Both the truck driver and the mother will have their blood tested for alcohol, which is routine with fatality wrecks, but police say that neither party was suspected of driving while intoxicated at the time of the truck accident.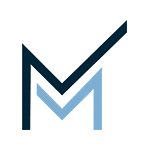 Montgomery Law is a Dallas-based personal injury law firm focused on getting clients the justice and compensation they deserve.
Call us toll-free at 1-833-720-6090 to discuss your case today for no cost.