Have you been hurt in a Dallas slip and fall accident?
Call the personal injury lawyers at Montgomery Law!
While the cause of your slip and fall accident may seem clear-cut, your ability to recover compensation depends on several factors relating to Texas premises liability law.
Slip and fall accidents can occur just about anywhere (e.g., at the store, on the job site, in a parking lot, at someone's home), but it's important to understand that liability (and your ability to recover compensation) depends on several factors such as where the accident occurred, why you were there, and whether or not the property owner was aware of the hazard.
Slip and fall accidents in Texas fall under the umbrella of premises liability law. In order to hold the property owners responsible for your injuries and related losses, you must be able to successfully prove that you were (1) owed a certain duty of care while on the premises, (2) that they were negligent in this duty, and (3) that you slipped, fell, or otherwise suffered physical harm as a result.
In the majority of these cases, insurance companies (or self-insured businesses) will fight slip & fall claims tooth and nail. They know that the burden of proof is on you, and they know that without a lawyer, you have little to no leverage when negotiating. Insurance companies will often deny claims involving trips, slips, and falls  by default, but our job is to fight for every dime you're owed. We help victims on a no-win no-fee basis, meaning you never pay us a penny in attorneys fees unless (and until) we win your case.
If you've been injured in a trip and fall accident in the city of Dallas (or anywhere in North Texas), don't let the compensation you deserve slip away. Call Montgomery Law today at 214-720-6090 (local) or 1-833-720-6090 (toll-free) for a free analysis of your slip and fall injury claim. We're here to answer your questions 24 hours a day.
Slip and Fall Accidents and Liability
In Texas, a landowner is generally obligated to keep his or her property free of hazards and must adequately warn persons coming onto their property of known hazards that could reasonably lead to an injury. Such hazards can include a slippery floor, trip hazards in a walkway, torn carpeting, uneven floors or unmarked curbs, a lack of handrails, or even a malfunctioning elevator/escalator.
The duty of care owed to you by the landowner or business owner—and the legal options available to you—generally depend on why you were on the property in the first place. With regard to premises liability law, every visitor is classified as either an invitee, a licensee, or a trespasser.
Business Invitees
If you're shopping, visiting a store, or otherwise on private property for the benefit of both parties, then you are considered a business invitee. Most commercial businesses implicitly or expressly encourage persons to come onto their property for their own benefit. Accordingly, invitees are owed the highest degree of care, requiring the business to regularly inspect the premises for hazards that can potentially cause injuries—and to remove or remedy them.
If the business is aware (or should have been aware) of a slip, trip, or fall hazard, yet fails to remedy it and someone is injured as a result, they have breached their duty and are thus liable for the victim's damages. If a hazard is undergoing removal, repair, or cannot immediately be remedied, then the business must sufficiently and adequately warn the invitee of the known hazard (e.g., wet floor signs).
Licensees
You are considered a licensee if you are lawfully on the property for non-business purposes (such as a social guest at a private residence). Licensees also include those persons such as meter readers, mail carriers, fire fighters, police, and other persons who have a legal right to be on someone's private property.
In these cases, the homeowner still has a legal duty or obligation to remove or repair known hazards or to warn visitors of them. However, he or she is not obligated to routinely inspect the premises for unknown or hidden hazards.
Trespassers
Trespassers are persons who are not lawfully on the property, and to whom the landowner gave no express or implied permission. Even if the property owner invites a social guest to their home, they may have areas where visitors are not expressly permitted. If such a person does enter that area without permission, then they could be considered trespassing and lose the protections they would otherwise have.
A landowner or business owner still owes at least a minimal duty of care toward trespassers. For instance, the owner cannot construct a trap to injure trespassers or fire a weapon at them unless other facts justifying such actions are present. In other words, landowners cannot commit gross negligence or intentionally harm trespassers.
The Vital Issue of Notice
One element essential to just about every slip and fall claim is the concept of "notice," which can be either direct or constructive. Before liability can be imposed, a business owner or landowner must have been aware (or on notice) of the hazard.
If someone alerted an employee of the business of the dangerous condition or an employee directly observed it, then the owner is considered to have had direct notice. If the hazard is shown to have existed for an unreasonably long period of time, then the owner had constructive notice, since in the exercise of reasonable care, they should have discovered and removed the danger or warned visitors of it.
Proving this element of your claim can sometimes be difficult, as businesses will never readily admit to their own negligence. Your attorney, on the other hand, will conduct an independent investigation in order to uncover evidence and testimony necessary to proving this element of your claim.
What Should I Do After a Slip & Fall?
Above all else, your health should be your number-one priority. Seeking medical treatment following a slip and fall accident is strongly recommended. Not only for your health and well-being, but also to document your injuries in case you later decide to pursue a slip and fall injury claim.
As soon as you are able to do so, it's vital that you report the accident. If you slipped in a store, ask a manager to fill out an incident report. If you tripped while at a private residence, reach out to the owner or landlord. This report will help document the date, time, and circumstances of the fall. Take pictures or video if possible, and if there were any witnesses to the accident or hazard, be sure to get their contact information and include them in your report.
Write down your recollection of events, in detail, while the accident is still fresh in your memory. Preserve any evidence you think may be important (including your shoes), and keep track of any related damages (losses) such as lost wages or medical expenses.
Next, discuss your case (and potential legal options) with a premises liability lawyer in your area. Find an attorney who offers free consultations, and ask questions. Liability can be complex when it comes to a slip and fall case, and the insurance companies who fight these claims are not looking out for your best interests. Your attorney's job is to handle your slip and fall claim from beginning to end, while you focus on recovering from your injuries.
How Much is a Slip & Fall Case Worth?
As you can probably expect, the value of any slip and fall accident depends heavily upon the facts and circumstances of the case. A slip and fall resulting in minor injuries could we worth anywhere from $1,000 to $25,000. A slip and fall resulting in a traumatic brain injury or wrongful death could be worth well over $1 million.
The purpose of a personal injury claim is to give the victim an opportunity to be "made whole" — usually by way of financial compensation — after he or she has suffered harm due to someone else's negligence or carelessness. Unfortunately, the burden of proof in any personal injury claim is entirely on you, the plaintiff. You will have to prove that the property owner was negligent, and that this negligence was the proximate cause of your injuries. Importantly, you will also be responsible for proving up (validating) your demand with evidence, case law, and (if necessary) expert witness testimony.
Without a Dallas slip and fall attorney on your side, you're simply at a severe disadvantage when it comes to negotiating a settlement. Insurance companies handle these types of claims every single day, and are only looking for reasons (legitimate or not) to deny coverage or deflect blame elsewhere.
How Long Do I Have to File a Slip & Fall Claim?
Each state has a specific statute of limitations concerning the length of time one has to bring a slip and fall injury lawsuit. In Texas, victims have two (2) years from the date of injury to file suit, but it's important to note that there are exceptions to this rule in certain circumstances.
If you've been injured in a slip and fall, it's always in your best interests to act quickly. As time passes, memories fade and evidence becomes more difficult to collect. Even if you're unsure whether or not you want to pursue a claim at this point, there's no harm in seeking out a free consultation with an attorney in your area. If nothing else, they can answer your questions and explain what to expect moving forward.
How Our Dallas Slip and Fall Lawyers Can Help
Slip-and-fall claims are rarely cut and dry. You face considerable obstacles in recovering compensation following any type of personal injury, but our law firm is experienced in premises liability law and would be happy to evaluate the strength of your claim at no cost to you.
You deserve to be compensated for 100 percent of your related medical expenses and lost wages, as well as for the pain, suffering, and distress the accident has put you through. Our job is to advocate on your behalf for every penny you're owed, while you focus on recovering from your injuries.
Consultations are always free, and we exclusively work on a contingency (no-win no-fee) basis. Call our office today at 214-720-6090 (local) or 1-833-720-6090 (toll-free) or shoot us a quick email to discuss the facts of your case. At Montgomery Law, our legal team will work diligently and aggressively to get you the compensation you deserve.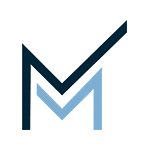 Montgomery Law is a Dallas-based personal injury law firm focused on getting clients the justice and compensation they deserve.
Call us toll-free at 1-833-720-6090 to discuss your case today for no cost.