An 11-month-old boy and a 6-year-old girl were killed
after their vehicle was struck by a pickup on Loop 820.
Fort Worth Police responded to the scene of a two-vehicle accident in the 3000 block of East Loop 820 (near Craig Street) shortly before 6:30 p.m. Saturday night.
According to officials, Tawanna Barrett was driving on Loop 820 when a black Dodge Ram pickup truck hydroplaned, lost control, and collided with her gold Nissan Altima. The collision forced the Altima into a guardrail, causing it to flip and come to a rest on the service road near Craig Street.
Tragically, Barrett's 6-year-old daughter, Trinity Atkins (of Arlington), and her 11-month-old grandson, Wesley Barrett (of Grand Prairie), were killed in the car crash. Tawanna Barrett suffered only minor injuries, but was arrested at the scene for drug possession. The driver of the pickup truck who caused the accident was reportedly uninjured.
Wesley Barrett's mother, Kenadii Frazier, says Tawanna watched Wesley as many as four nights a week while she was working. "I had a really close relationship with her and I never saw her in a negative way at all… I just want to hold my baby one more time," said Frazier. Both children had holiday birthdays coming up, and Trinity Atkins would have turned 7-years-old on Christmas day.
As of now, police have not filed criminal charges against the driver of the Dodge Ram. Our thoughts go out to the families of the victims at this time, and we will update this story as more information is released.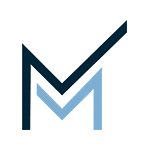 Montgomery Law is a Dallas-based personal injury law firm focused on getting clients the justice and compensation they deserve.
Call us toll-free at 1-833-720-6090 to discuss your case today for no cost.