A 6-year-old child was struck by a car Friday morning
after crossing the street to board their school bus.
Police responded to the scene of an auto-pedestrian accident in the 3800 block of Crosslands Road in Benbrook, Texas at around 7:15 a.m. Friday morning.
According to officials, a six-year-old child was crossing Crosslands Road in order to board a school bus when the child was struck by a vehicle. The victim has been taken to an area hospital with injuries described as non-life-threatening.
According to Benbrook police Sgt. Michael Mullinax, the bus reportedly had its flashing red lights activated at the time, though it wasn't immediately clear whether or not the stop sign was extended. At least one witness reported that the car had attempted to drive around the bus when it struck the child. There was no doubt the driver of the car should have stopped, according to Mullinax.
Benbrook Police say that they are awaiting more information on the child's condition and prognosis before any criminal charges are pursued.
Across the country, at least five children have been killed this week (and seven others injured) after being hit by drivers near school bus stops. According to a survey conducted by NASDPTS last year, school bus drivers reported that on a single day, nearly 84,000 vehicles passed their buses illegally—and only about 20 percent of school bus drivers participated in the survey. As a proud supporter of the Safe Routes to School initiative, we know it's not an easy issue to solve, but it's not necessarily for lack of trying.
Many law enforcement agencies have ramped up their public education efforts and enforcement of speed limits in school zones (not to mention the increased prevalence of school bus stop-arm cameras), and school bus drivers do their part to educate children on how to board and exit safely. The unfortunate truth is that it's up to every motorist to take greater vigilance and be more-attentive in and around school bus zones.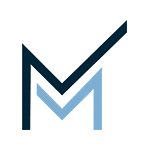 Montgomery Law is a Dallas-based personal injury law firm focused on getting clients the justice and compensation they deserve.
Call us toll-free at 1-833-720-6090 to discuss your case today for no cost.