Christina Bruno killed in south Texas car accident.
Police report the person of interest is now in custody.
Image Credit: KGBT Photo
---
Police say one person is in custody following a fatal hit and run accident, which occurred Thursday afternoon on the frontage road of Interstate 2 in Mercedes, Texas.
According to Mercedes Police, officers responded to the scene of a car-vs-truck accident at the intersection of Texas Avenue and West Frontage Road (along the expressway) shortly after 3:00 p.m. Officers located the victim's blue Honda SUV near the westbound lanes of W Frontage Road with extensive damage to the rear end, but witnesses reported that a second vehicle (a cargo truck) had already fled the scene.
The driver of the Honda, 47-year-old Christina Bravo Bruno (of Mercedes), was reportedly pronounced dead at the scene of the crash. Police say that a second adult woman was transported to the hospital for treatment, as well as three of her children: an 8-year-old girl, a 1-year-old boy, and an 11-month-old girl. The three children are said to be in critical condition.
Police now say they have a person of interest in custody. Ignacio Navarro Junior has been arrested and charged with intoxication manslaughter and multiple counts of intoxication assault. His bail has been set at $500,000.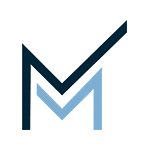 Montgomery Law is a Dallas-based personal injury law firm focused on getting clients the justice and compensation they deserve.
Call us toll-free at 1-833-720-6090 to discuss your case today for no cost.