Information regarding nCoV19 Coronavirus (COVID-19)
We understand that our clients may have questions about how the recent Coronavirus (COVID-19) pandemic may impact business operations at Montgomery Law.
Montgomery Law is committed to preserving the health and safety of our community, which includes our clients, employees, and their families. Therefore, we will be closely monitoring and implementing CDC recommendations in addition to any current and future federal, state, and local guidelines regarding effective business practices during this pandemic.
On 03/22/2020, Judge Clay Jenkins issued an order requiring all nonessential businesses to cease activities at facilities located within Dallas county. Judge Jenkins released an amended order on 03/30/2020, clarifying that professional/legal services would be considered essential businesses. As such, Montgomery Law remains open for business.
It's important to remember that our law firm works in conjunction with many businesses, including (but not limited to) medical providers, hospitals, insurance companies, local courts, court reporters, and other law firms—each of which will be handling business in different ways for the time being.
Please understand that in the next few weeks or months, cases may move slower than normal due to factors outside of our control. Dallas County Courts have suspended all civil jury trials, and several other jurisdictions are now following suit. We ask for your patience while we work diligently and proactively to conduct business as efficiently as possible.
It is our fervent hope that things will normalize relatively soon. We appreciate each and every one of you, and are grateful for your business. We will issue any new updates as they arise.
Please stay healthy and safe!
—Sadat Montgomery
Attorney / Managing Partner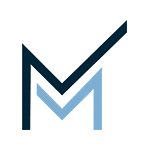 Montgomery Law is a Dallas-based personal injury law firm focused on getting clients the justice and compensation they deserve.
Call us toll-free at 1-833-720-6090 to discuss your case today for no cost.