Seven people injured, including three young children,
after two vehicles collide head-on in Hood County, TX.
Image Credit: FOX 4
---
At around 1:55 p.m. on Tuesday afternoon, the Texas Department of Public Safety (DPS) responded to the scene of a head-on crash in the 1600 block of Texas 171 in Cresson, TX.
According to reports, the driver of a white 2009 Dodge pickup truck was traveling south on Highway 171 when he lost control while negotiating a curve. The pickup began to skid sideways, crossed into the oncoming lane of traffic, and struck a gray 2006 Toyota pickup truck traveling northbound head-on.
The drover of the Toyota, identified as 57-year-old Mike Hemm (of Early), and his 22-year-old son were transported by air ambulance to a Fort Worth hospital. The driver of the Dodge, identified as 38-year-old Julian Hamilton, Jr. (of Deridder, LA), as well as his wife Dacie and their three male children (ages 3, 5 and 8), were all taken by ground ambulance to Fort Worth area hospitals.
According to officials in Hood County, the accident investigation is ongoing and no additional information is available at this time.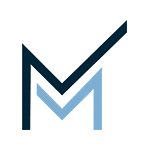 Montgomery Law is a Dallas-based personal injury law firm focused on getting clients the justice and compensation they deserve.
Call us toll-free at 1-833-720-6090 to discuss your case today for no cost.