One man was killed, and another has been hospitalized
after a red-light accident on Loop 323 in Tyler, Texas.
According to Tyler Police, the fatal accident occurred just before 11:00 p.m. Monday night on ESE Loop 323 at Paluxy Drive.
Witnesses told responding officers that the driver of a silver Jeep was traveling westbound on Loop 323 at a high rate of speed before running a red light at Paluxy and crashing into the driver's side of a red GMC Yukon.
Police say that the driver of the Yukon, identified as 25-year-old Dan Rodela Gonzales (of Tyler), had to be extricated from the vehicle but was unfortunately pronounced dead at the scene. The driver of the Jeep, identified as 24-year-old Ethan John Craft, was taken to UT Health hospital for treatment of serious injuries.
While no arrests have been made at this time, the crash is under investigation and police say they're looking into whether alcohol or other substances may have played a role.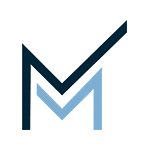 Montgomery Law is a Dallas-based personal injury law firm focused on getting clients the justice and compensation they deserve.
Call us toll-free at 1-833-720-6090 to discuss your case today for no cost.