A 46-year-old man was killed in a crash outside Odessa
after a semi-truck driver caused a violent collision.
Image Credit: YourBasin
---
A four-vehicle crash on Interstate 20 (about 1/4 mile southwest of Odessa) left one man dead and two others hospitalized Monday evening.
According to DPS officials, the driver of a 2017 Freightliner 18-wheeler truck was traveling east on I-20 when he "failed to control his speed" and crashed into the rear of a 2015 Ram pickup truck at around 5:45 p.m. As a result of the collision, the victim's pickup was pushed into a Ford F-150, which then collided with another semi-truck.
The driver of the Ram, identified as 46-year-old Daniel N. Navarro (of Snyder), was tragically pronounced dead at the scene of the crash. The driver of the 18-wheeler, identified as 54-year-old Vaughn Appleton (of Floydada), and the driver of the Ford F-150, identified as 27-year-old Robert S. Malaise (of Midland), were both transported to Medical Center Hospital in Odessa for treatment of non-incapacitating injuries. The driver of the second semi-truck was reportedly uninjured.
DPS officials say conditions were dry and clear in Ector County that day, and noted that all four drivers were wearing seat belts at the time of the truck accident.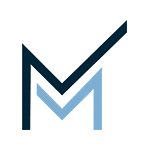 Montgomery Law is a Dallas-based personal injury law firm focused on getting clients the justice and compensation they deserve.
Call us toll-free at 1-833-720-6090 to discuss your case today for no cost.