Police are searching for a driver who fled the scene,
after causing an accident that left three people dead.
Image Credit: Robert Flagg / Dallas Morning News
---
Dallas Police are looking for a man they say fled the scene of a fatal crash early Sunday morning, abandoning his 12-year-old son at the scene of the accident.
Three people were killed and three others were injured after the driver of a black Chevrolet Silverado struck the men and their vehicle just after 3:30 a.m. as they attempted to change a flat tire on the side of eastbound I-635 (LBJ Freeway), just west of the Dallas North Tollway. The victims have been identified as 23-year-old Christopher Pham, 23-year-old David Nguyen, and 22-year-old Hieu Minh Doan.
According to Doan's family, the Garland native was driving with four friends after leaving a concert when his Toyota RAV4 got a flat tire on I-635. After pulling over onto the emergency shoulder and turning on the car's hazard lights, Doan, Pham, and Nguyen left the vehicle to fix the flat tire. Shortly after, police say the driver of a black Chevy Silverado pickup truck struck the three men and their vehicle before fleeing the scene on foot.
Christopher Pham, David Nguyen, and Hieu Minh Doan were all pronounced dead at the scene of the crash. Three other people—two passengers in the RAV4 and another passenger in the pickup—were also injured. One passenger in the RAV4 was hospitalized in critical condition, while the other had injuries described as non-life-threatening. Police did not release their names or ages. According to police, the injured occupant of the pickup truck is the suspect's own 12-year-old son. He has since been reunited with his mother, the suspect's ex-wife.
Dallas Police have identified the hit and run driver (who left his driver's license at the scene) as 32-year-old Jesus Chavarria-Vasquez, and ask that anyone with information regarding this auto accident or the current location of Chavarria-Vasquez contact Detective Jearlyn Jackson at 214-671-0009 (reference case No. 048057-2019).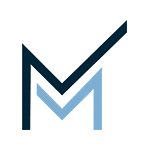 Montgomery Law is a Dallas-based personal injury law firm focused on getting clients the justice and compensation they deserve.
Call us toll-free at 1-833-720-6090 to discuss your case today for no cost.