One person was killed and three others were injured
after a wrong-way crash on Davis Blvd Monday evening.
Image Credit: North Richland Hills PD
---
One man was killed and another three were injured after the driver of a GMC Yukon caused a head-on crash in North Richland Hills on Monday evening.
Shortly before 6:00 p.m., police responded to the scene of a head-on accident in the 6900 block of Davis Boulevard (near Odell Street). According to police, the driver of a silver GMC Yukon was traveling north on Davis Blvd. when the vehicle veered into oncoming southbound traffic and struck a Chevrolet pickup truck (which was towing a trailer) head-on. As a result of the initial collision, a Honda sedan traveling north struck the pickup truck's trailer and a Nissan sedan was also hit with debris.
Two men inside the Chevrolet pickup truck were transported to a local hospital, where one later died. The Tarrant County Medical Examiner's Office identified the victim as 48-year-old Enrique Carrillo Ramirez.
The female driver of the GMC Yukon was reportedly hospitalized in serious condition, while the driver of the pickup remains in critical condition. The driver of the Honda sedan suffered minor injuries, and the driver of the Nissan was unhurt.
An investigation is ongoing, and according to police, it's unclear at this time whether or not criminal charges will be filed.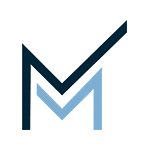 Montgomery Law is a Dallas-based personal injury law firm focused on getting clients the justice and compensation they deserve.
Call us toll-free at 1-833-720-6090 to discuss your case today for no cost.