Two young girls were killed in an accident on Monday
after their mother's vehicle was rear-ended on US 281.
According to Texas Highway Patrol, a 5-year-old girl and a 9-month-old baby were killed on Monday when their mother's vehicle was struck by a pickup truck in Erath County.
Troopers responded to the scene of a three-vehicle accident on US 281 at County Road 466, about two miles north of Morgan Mill, at about 3:30 p.m. Monday afternoon.
A preliminary investigation report shows that 33-year-old Carrie Sackett was headed northbound on U.S. Highway 281 with her two daughters, ages 5 years and 9 months, when she slowed her 2017 GMC Acadia SUV to make a left turn onto County Road 466.
As Sackett waited on southbound traffic to pass so she could turn, her vehicle was struck in the rear by a 2018 Dodge pickup truck driven by 33-year-old Alyssia Litwin (of Stephenville). As a result of the collision, Sackett's SUV was pushed into the southbound lane of US 281 where the vehicle was struck again on the right passenger side by a 2004 Chevrolet pickup truck heading south.
According to Texas DPS spokesman Dub Gillum, both girls (9-month-old Charli and 5-year-old Codie Sackett) tragically died at the scene of the crash. Their mother, Carrie Sackett, was airlifted in critical condition to Texas Health Harris Methodist Hospital in Fort Worth where she is now in stable condition.
The driver of the Chevrolet pickup truck, 17-year-old Braylen Fain (of Ropesville), was taken to Texas Health Harris Methodist Hospital in Stephenville for treatment. Litwin was treated for minor injuries.
Officials note that this auto accident is still under investigation, but say they do expect Litwin to face criminal charges. To those who wish to donate to the victims' family, a GoFundMe fundraiser has been set up here.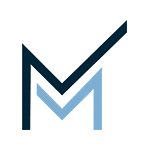 Montgomery Law is a Dallas-based personal injury law firm focused on getting clients the justice and compensation they deserve.
Call us toll-free at 1-833-720-6090 to discuss your case today for no cost.