A two-car accident on US-175 has left one woman dead
after another driver drifted into oncoming traffic.
Texas DPS Troopers responded to the scene of an accident in Cherokee County Wednesday evening on U.S. Highway 175, about six miles west of Jacksonville, Texas.
Troopers say that 19-year-old Ervey Alejandro Zuniga (of Lufkin) was traveling east on US-175 when his 2002 Dodge Ram drifted into the oncoming lane of traffic and struck a westbound 2010 Mazda M3S head-on at around 6:24 p.m.
The driver of the Mazda, 49-year-old Stacie Stallings Means (of Frankston), was pronounced dead at the scene by Precinct No. 3 Justice of the Peace Phillip Grimes. Her body has been transported to Boren-Conner Funeral Home in Jacksonville. Zuniga was taken to UT Health-Tyler Hospital in serious condition.
Investigators say the car accident remains under investigation, but noted that both drivers were wearing seat belts at the time of the crash. Police have not yet said whether or not Zuniga will face criminal charges.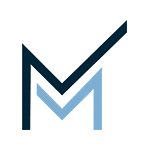 Montgomery Law is a Dallas-based personal injury law firm focused on getting clients the justice and compensation they deserve.
Call us toll-free at 1-833-720-6090 to discuss your case today for no cost.