Two people have died and two others were hospitalized
after a three-vehicle crash on Irving Blvd in NW Dallas.
Image Credit: CBSDFW.COM
---
Dallas Police shut down Irving Boulevard at Regal Row this morning after a three-vehicle accident left two people dead and another two hospitalized.
Dallas Fire-Rescue was called to the scene of an accident in the 4600 block of Irving Blvd (Stemmons Corridor) shortly after 9:15 a.m. on Monday. The collision involved a flatbed truck, a Chevrolet S-10 pickup truck, and a semi rig.
According to reports, the driver of the flatbed truck was traveling southbound on Irving Blvd, struck a guardrail, and crossed a concrete median into oncoming lanes of traffic. The flatbed truck first struck a northbound white Chevy S-10 pickup truck before then colliding with a white semi-tractor truck.
The driver of the flatbed, a 31-year-old male, was ejected from the vehicle and pronounced dead at the scene. A passenger in the Chevy S-10 was reportedly trapped in the vehicle and also died in the crash. The driver of the Chevy S-10 and the driver of the semi were both transported to Parkland Hospital for treatment. There's no word on their condition at this time.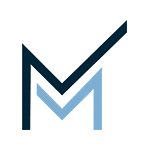 Montgomery Law is a Dallas-based personal injury law firm focused on getting clients the justice and compensation they deserve.
Call us toll-free at 1-833-720-6090 to discuss your case today for no cost.