Police say 3 people are dead and several were hurt,
after a truck accident triggered a large propane fire.
Image Credit: CBS DFW
---
Three people are dead and at least three others were injured in a fiery multi-vehicle collision in the 2300 block of Interstate 35W near mile marker 84.
The crash occurred just before 1:30 p.m. on Friday afternoon and involved two 18-wheeler trucks and four passenger vehicles. Initial reports indicate that the collision involved a flatbed truck carrying more than a dozen large (≥500 gallon) liquid propane tanks—several of which caught fire and/or came loose from the truck.
Video taken from a bystander shows firefighters spraying the wreckage in an attempt to fight the flames. It's currently unknown if the initial fire was caused by the propane tanks, or whether there may have been an LPG tanker truck involved in the crash as well.
According to Denton Police, there were fatalities in three of the passenger vehicles involved. The Tarrant County Medical Examiner's office has identified the victims as 30-year-old Jennifer Kara Ferguson (of Fort Worth), 63-year-old Ann Marie Cole (of Denton), and 59-year-old Paul Buckley Sachs (of Fort Worth).
The driver of the propane truck reportedly suffered only minor injuries and was not transported to the hospital. Police have not yet released the names of those injured, nor their current conditions. A full investigation into this fatal crash is currently ongoing.
As of December 17th 2019, Denton police say that the crash was caused by a "failure to maintain speed." Police are still working to determine whether or not any criminal charges will be pursued.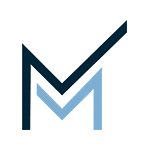 Montgomery Law is a Dallas-based personal injury law firm focused on getting clients the justice and compensation they deserve.
Call us toll-free at 1-833-720-6090 to discuss your case today for no cost.