44-year-old Florence man killed in Bell County crash,
after 18-wheeler attempts u-turn on rural 2-lane road.
According to the Texas Department of Public Safety, a 44-year-old man was killed Tuesday morning after being involved in a two-vehicle accident near Salado, Texas.
DPS Troopers responded to the scene of the accident at around 8:15 a.m., located on FM-2843, less than a mile west of Hidden Springs Drive in Bell County.
Officials say the accident occurred when the driver of an eastbound 2009 Freightliner semi-truck attempted to make a u-turn on the narrow two-lane road and became stuck, blocking the entire roadway. At the same time, the driver of a 2005 four-door Kia Spectra5 was also traveling eastbound when it struck the 18-wheeler's empty flatbed trailer and became lodged underneath.
The driver of the Kia, identified as 44-year-old Nefthali Cortes-Rojas (of Florence), was pronounced dead at the scene of the crash. The truck driver, identified as 54-year-old Patrick Shavers (of Dallas) was uninjured.
While many people may initially place fault on the victim of this accident, I feel it's important to give a little more context here. The accident was said to have occurred on FM-2843, less than a mile west of Hidden Springs Drive. If you take a look at a map of this location, you'll notice one single turn-off in the area that would allow an 18-wheeler to attempt a u-turn. Looking at Google StreetView, we can see that eastbound traffic approaching this spot would have considerable line of sight issues due to it being beyond the crest of a hill. Additionally, this truck was pulling an empty flatbed trailer at the time, which would be low to the ground and likely difficult to spot by approaching drivers.
It's important to note that the accident is still under investigation, but if reports are correct, it doesn't take an expert to see how this truck driver's negligence likely contributed to this tragic accident. Attempting to make a u-turn on a two-lane road, blocking both lanes of traffic, likely at the top of a hill, while driving a tractor-trailer is frankly ridiculous. Police have not indicated whether or not the truck driver will face criminal charges related to this trucking accident, but at the very least, the victim's family has a good chance at holding the driver civilly liable for his negligence.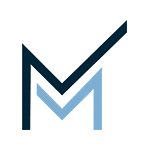 Montgomery Law is a Dallas-based personal injury law firm focused on getting clients the justice and compensation they deserve.
Call us toll-free at 1-833-720-6090 to discuss your case today for no cost.