Three Cameron Parish, Louisiana residents were killed
after truck was struck from behind by an 18-wheeler.
Image Credit: NBCDFW / Amber Helm
---
Three people died and two others were injured following a fiery accident involving a passenger vehicle and two 18-wheeler trucks in Terrell, Texas on Tuesday afternoon.
Police say the fatal accident occurred at around 2:15 p.m. on eastbound Interstate 20, just west of State Highway 34 (near the Tanger Outlet Mall).
According to reports, the victim's pickup truck was traveling eastbound on I-20 when it was hit and pinned between two eastbound semi-trucks. Both the pickup and the cab of one big rig caught fire as a result of the collision. The second tractor-trailer involved in the collision showed signs of minor damage.
Tragically, all three occupants of the pickup were killed in the crash. They have been identified as 77-year-old Benjamin (Benny) Welch, 72-year-old Linda Welch, and 49-year-old Alice Welch Little (all of Cameron Parish, Louisiana). Two other unidentified individuals were transported to area hospitals in unknown condition.
While the police have not yet released much information regarding the cause of the accident, witness reports and photos of the accident scene indicate that the victims' pickup was struck from behind at considerable speed and pushed into the rear of a second 18-wheeler where it became pinned.
Accident investigators have reportedly completed a reconstruction of the truck accident, but no further information has been made available at this time.
On Saturday, May 11th, 2019, Police in Waterloo, Iowa arrested the truck driver (identified as 36-year-old Jarmmal Augustine Phillips) on three manslaughter warrants related to this crash. He's currently being held without bond, and is awaiting extradition to Kaufman County, Texas.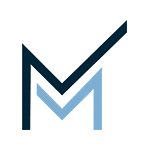 Montgomery Law is a Dallas-based personal injury law firm focused on getting clients the justice and compensation they deserve.
Call us toll-free at 1-833-720-6090 to discuss your case today for no cost.