Sadat Montgomery and the staff at Montgomery Law enjoy helping make a difference in our community.
kayotik foundation Christmas toy giveaway
In 2016, Montgomery Law sponsored the Kayotic Foundation's Back to School Bash, in which hundreds of backpacks and school supplies were given away to children in need.
The event was a huge success and the kids had a ton of fun receiving school supplies, taking pictures with DJ Kayotic, and eating delicious food provided by Rios Chicken and Fish.
Montgomery Law also sponsors several local youth sports teams in the DFW area. Sadat's background as a competitive athlete and division 1 basketball player not only benefit him in the courtroom and business, but also drive him to motivate children to be active and competitive. Sadat acknowledges how much his competitive background has helped him in successfully representing his clients, and wants our children to develop these same skill sets in order to set themselves up for future success in life.
Two of the many teams Montgomery Law sponsors are the Kickin Cuties 9 & 10 year old Soccer team in Mesquite, and the Frisco Tigers, 5 & 6 year old flag football team in Frisco Texas.
The Tigers even had the honor of playing a few possessions at AT&T Stadium during halftime of the Dallas Cowboys, Chicago Bears Sunday Night Football game.
On the second play of the game, Sadat's five-year old son Belay broke loose for a spectacular 25 yard TD run that brought the entire stadium to its feet and was later featured on the National Sunday Night Football Broadcast!
Montgomery Law has made a big splash in Dallas-Fort Worth—not only for being involved in the community, but also by helping countless victims and families across the DFW Metroplex recover the compensation they deserve following a personal injury or untimely death of a loved one.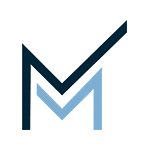 Montgomery Law is a Dallas-based personal injury law firm focused on getting clients the justice and compensation they deserve.
Call us toll-free at 1-833-720-6090 to discuss your case today for no cost.