1 worker was killed and 2 others were injured Friday
after falling from a scissor lift at the Frito-Lay plant.
Image Credit: NBC5
---
One worker was killed and two others were injured on Friday afternoon in a construction accident at the Frito-Lay facility in Irving, Texas.
First responders were called to the 700 block of North Wildwood Drive (near Loop 12 and Union Bower Road) at around 1:00 p.m. on Friday. According to police, three workers were operating a scissor lift—approximately 20-30 feet up—when a collision occurred causing multiple workers to fall to the pavement below. It's unknown whether or not all three victims were on the elevated platform at the time of the accident.
Tragically, one of the men—identified as Hernan Murillo—died as a result of the accident. The two other victims—Francisco Salazar Contreras and Jose Javier—were transported to Parkland Memorial Hospital in Dallas for treatment. One of the men was hospitalized in critical condition while the other is being treated for serious (yet non-life-threatening) injuries.
According to Officer Robert Reeves with the Irving Police Department, all three victims are believed to be in their 30s and were employed by Walker Engineering—the company contracted to complete construction work on the property.
We will continue to update this story as more information is released.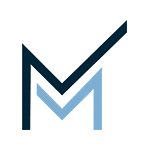 Montgomery Law is a Dallas-based personal injury law firm focused on getting clients the justice and compensation they deserve.
Call us toll-free at 1-833-720-6090 to discuss your case today for no cost.