A woman was killed and a man is in serious condition
following a crash involving a suspected drunk driver.
Image Credit: Lewisville Police Department
---
A suspected drunk driver has been arrested after an accident early New Years Day that left one woman dead and another man hospitalized in serious condition.
At around 3:45 a.m. early Wednesday morning, Lewisville Police responded to the scene of a two-car accident at the intersection of State Highway 121 Business and the northbound I-35E service road.
According to police, the driver of a blue Chevrolet Cavalier was traveling southbound on Business 121, approaching I-35E, when the driver of a white GMC Terrain heading north on 121 made a left at the I-35 service road and crashed into the Chevrolet.
A female passenger in the Chevrolet was transported to Medical City Lewisville hospital where she was tragically pronounced deceased. The Tarrant County medical examiner's website has identified the victim as 25-year-old Jennifer Greer of Spring, TX. The male driver of the Chevrolet was also transported to a local hospital in intensive care. According to a Lewisville police spokesperson, he remains in serious condition but is expected to survive.
Police identified the driver of the GMC as 25-year-old Marissamary Guadalupe Pecina. Pecina was taken to the hospital, treated, released, and then subsequently booked into the Lewisville city jail just after 7:00 a.m. for driving while intoxicated. Pecina's bail has been set at $25,000, but it's likely that police will upgrade the charges against her (i.e., to intoxication assault and intoxication manslaughter).
*UPDATE — 01/10/2020
On Tuesday, January 7th, Lewisville police also arrested the driver of the Chevrolet (identified as 26-year-old Erick Andres Bueso Perdomo) on a DWI charge. According to reports, Perdomo has been transferred to Denton County jail.
While this fatal crash is still under investigation, police do seem to have a pretty clear understanding of what occurred here. We only hope that justice is truly served for these victims and their families, and that this (entirely preventable) tragedy serves as a reminder to all of you out there to never drink and drive.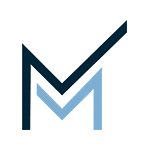 Montgomery Law is a Dallas-based personal injury law firm focused on getting clients the justice and compensation they deserve.
Call us toll-free at 1-833-720-6090 to discuss your case today for no cost.