20-year-old charged with intoxication manslaughter,
after fatal crash near Duncanville leaves two dead.
Image Credit: WFAA
---
Dallas police responded to the scene of a fatal accident in the 8300 block of Clark Road (just south of Interstate 20) at around 12:40 a.m early Saturday morning.
According to reports, the driver of a white 1991 Chevy pickup was headed south on Clark Road when he struck the front-passenger side of a 2012 Infiniti traveling westbound on Clarkridge Drive.
As a result of the crash, a female passenger in the Infiniti was pronounced dead at the scene. Both drivers were transported to the hospital, where the driver of the Infiniti later died of her injuries. The two female victims have been identified as 42-year-old Laquita Day and 30-year-old Lillian Ward.
The driver of the pickup truck, identified as 20-year-old Henry Fernando Diaz-Vargas, was treated for "moderate injuries" before being booked into the Dallas County jail on Saturday. Records show he faces two counts of intoxication manslaughter, and is being held on $100,000 bond.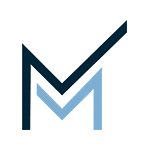 Montgomery Law is a Dallas-based personal injury law firm focused on getting clients the justice and compensation they deserve.
Call us toll-free at 1-833-720-6090 to discuss your case today for no cost.