A mother and her daughter were killed early Monday
after an accident involving a tanker truck on SH 21.
Image Credit: KBTX
---
A mother and daughter from Austin were tragically killed early Monday morning after a tanker truck pulled into the path of their vehicle on State Highway 21 in Burleson County.
According to Texas DPS Sergeant Jimmy Morgan, the collision occurred at the intersection of SH 21 and FM 1362 in Cooks Point at around 3:36 a.m.
Reports state that the driver of a 2015 Mack tanker truck heading north on FM 1362 had stopped at the Highway 21 intersection before pulling out into the path of an 2017 Dodge minivan headed eastbound. As a result, the minivan struck the truck's trailer, resulting in the death of both occupants.
The driver of the minivan, 62-year-old Leslie Rosenberg, and her daughter, 19-year-old daughter Sophie Rosenberg (both of Austin), were pronounced dead at the scene by Judge Bill Orsak. The driver of the saltwater tanker truck was reportedly uninjured.
According to one Burleson County resident who spoke with KBTX, the intersection seems to be a safety concern. "Trucks just pull out and it seems like they don't care," the man said. "When they see a spot they go and they don't care if anybody has to stop."
Police say the truck driver has not been formally charged or cited, but note that the truck accident is still currently under investigation.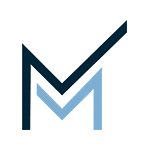 Montgomery Law is a Dallas-based personal injury law firm focused on getting clients the justice and compensation they deserve.
Call us toll-free at 1-833-720-6090 to discuss your case today for no cost.