An early morning head-on accident has left one dead
after vehicle enters I-45 headed the wrong direction.
Image Credit: FOX 4
---
One person was killed and two others were hospitalized after a wrong-way driver caused a head-on accident in downtown Dallas early Wednesday morning.
According to reports, Dallas County Sheriff's deputies responded to the scene of the accident on Interstate 45 / Interstate 345 (near the I-30 interchange) at 2:22 a.m. on Wednesday.
Deputies believe the driver of a dark-colored Acura TSX, identified as 24-year-old Cesar Torres, entered the highway heading the wrong direction by driving up the Main Street off-ramp for northbound I-345. As Torres entered the northbound lanes of I-345 / I-45 heading south, he moved into the left lane where he collided head-on with a blue-colored Ford Mustang.
The driver of the Mustang, identified as 55-year-old Mac Arthur Brantley (of Arkansas), was killed in the crash and pronounced dead at the scene. According to sheriff's deputies, Torres is in intensive care after surgery at Baylor University Medical Center in Dallas and will face a charge of involuntary manslaughter.
There's no word yet on whether or not alcohol was determined to be a factor in the crash, but law enforcement sources told CBS 11 that arresting officers smelled alcohol on the breath of the wrong-way driver. According to detective Raul Reyna, the wrong-way driver will be tested for both drugs and/or alcohol, and charges could be upgraded to intoxication manslaughter if police determine he was under the influence at the time.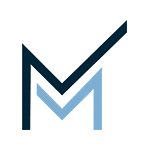 Montgomery Law is a Dallas-based personal injury law firm focused on getting clients the justice and compensation they deserve.
Call us toll-free at 1-833-720-6090 to discuss your case today for no cost.