One man is dead after a truck driver ran a stop sign,
causing a three-vehicle accident on U.S. Highway 83.
According to the Texas Department of Public Safety, 66-year-old Michael L. Vandervoort (of Abilene) was killed in a three-vehicle accident on U.S. 83 Thursday afternoon.
Shortly before 5:00 p.m. on Thursday June 28th, police were called to the scene of an accident on U.S. 83 in Concho County, about 8 miles west of Millersview, Texas. According to DPS officials, a 2001 Peterbilt semi-truck was traveling on FM 765, approaching U.S. 83, when it's driver disregarded a stop sign and continued through the intersection. At the same time, a 2005 Freightliner tractor-trailer traveling south on U.S. 83 struck the Peterbilt's trailer, causing the Freightliner to veer into the northbound lane of traffic.
Michael Vandervoort was driving a 2018 Chrysler van northbound on U.S. 83 at the time (where the speed limit is 75 mph), and was unable to avoid the oncoming truck. The Freightliner collided with the van head-on, resulting in Vandervoort's wrongful death. The driver of the Peterbilt was transported to Concho County Hospital for treatment of non-incapacitating injuries, and the driver of the Freightliner was reportedly uninjured.
DPS reported that all drivers were wearing their seat belts, and conditions were clear and dry at the time of the truck accident.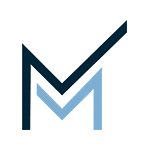 Montgomery Law is a Dallas-based personal injury law firm focused on getting clients the justice and compensation they deserve.
Call us toll-free at 1-833-720-6090 to discuss your case today for no cost.