Driver to face charges of intoxication manslaughter
after Pleasant Grove crash kills mother and her child.
An intoxicated driver faces serious charges following a fatal crash in southeast Dallas on Wednesday night. According to police, two people were killed in the collision and another is currently in critical condition.
At around 11:15 p.m., emergency services were called to the scene of a fatal car accident at the intersection of Elam Road and North Masters Drive in Pleasant Grove. Initial reports say that the driver of a white 2004 Toyota Sequoia SUV was turning left from Elam Rd onto N. Masters when a Ford F-150 pickup truck entered the intersection at a high rate of speed and struck the right-front corner of the SUV. As a result of the crash, the SUV then collided with a large steel traffic light pole before rolling over and coming to a rest on its passenger side.
Police say that the driver of the Sequoia, a 40-year-old male, was ejected from the SUV and transported to Baylor University Medical Center in critical condition. A female passenger in the front seat, identified as 35-year-old Heladia Ochoa, had to be extracted from the overturned SUV but was pronounced deceased at the scene of the crash. Another passenger in the back seat of the SUV, Ochoa's 6-year-old son Santini, was taken to Baylor in critical condition but has since died of his injuries. A 22-year-old male passenger in the pickup truck was taken to Baylor for treatment of internal injuries, and the 25-year-old man driver was also hospitalized for a broken leg.
The intersection was closed for several hours police investigated. According to officials, the driver of the pickup faces charges of intoxication manslaughter and intoxication assault.
A GoFundMe campaign has since been set up for the Ochoa family.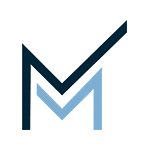 Montgomery Law is a Dallas-based personal injury law firm focused on getting clients the justice and compensation they deserve.
Call us toll-free at 1-833-720-6090 to discuss your case today for no cost.