Two young adults were tragically killed on Tuesday,
after another driver caused an accident on FM 730.
Image Credit: WCMessenger / Joe Duty
---
According to police, two people were killed in a three-vehicle accident south of Decatur on Tuesday evening.
Police responded to the scene of the accident on Farm to Market Road 730 at County Road 4374 shortly after 5:00 p.m. on Tuesday. Two victims, identified as 23-year-old Seth A. Evans (of Boyd) and 18-year-old Makayla M. Stoff (of Azle) were pronounced dead at the scene.
It was reported that a white 2007 Cadillac driven by 69-year-old Glenda Hogan (of Decatur) was stopped in the southbound lane of FM 730, waiting to turn left onto CR 4374. At the same time, a gray 2011 Ford F-150 pickup truck heading southbound on FM 730, driven by 47-year-old James Blackwood, collided with the rear of the Cadillac and veered into the northbound lane where it then struck a white 1998 Ford Escort, driven by Evans, head-on. According to DPS Trooper Zeb Siebeneck, the driver of the pickup struck the back left corner of the Cadillac, causing it to be pushed off the road.
Blackwood was transported to Medical City Denton Hospital by ambulance for treatment of injuries. Hogan and her passenger, 45-year-old Curtis Carter, were reportedly uninjured. Police have not said whether or not the driver of the pickup will face criminal charges as a result of this fatal accident.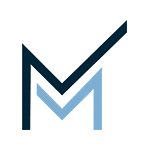 Montgomery Law is a Dallas-based personal injury law firm focused on getting clients the justice and compensation they deserve.
Call us toll-free at 1-833-720-6090 to discuss your case today for no cost.