One killed, five injured on Saturday in 3-vehicle crash
caused by wrong-way driver on Dallas North Tollway.
Image Credit: NBC 5
---
One person has died and five others have been injured after a wrong-way driver caused a multi-vehicle accident on the Dallas North Tollway early Saturday morning.
According to the Texas Department of Public Safety, the fatal crash occurred at about 2:20 a.m. in the southbound lanes of the Dallas North Tollway near the Maple Avenue overpass in Oak Lawn.
A preliminary investigation indicates that the driver of a black Cadillac CTS was traveling north in the southbound lanes of the DNT when the vehicle crashed into a Nissan Altima and a Chevrolet Impala.
The driver of the Cadillac and four people in the Nissan Altima were seriously injured and transported to Parkland Memorial Hospital for treatment. The Dallas County Medical Examiner's office confirmed that a fifth occupant of the Nissan, 23-year-old Shelbi Stephens, was pronounced dead at the scene. The driver of the Chevrolet Impala was not seriously injured.
The wrong-way driver has been identified as 29-year-old L.C. Skinner. No charges have been filed yet according to Texas DPS spokesman Lonny Haschel, but the crash remains under investigation. Police have not yet said whether or not they believe alcohol played a factor in the crash.
Shelbi Stephens, a graduate of DeSoto High School, was reportedly both a mother and an entrepreneur. According to Stephens' family, Shelbi and three of her friends had even used a rideshare service when going out Saturday night in order to be extra safe. This car crash is beyond tragic, and our thoughts and prayers are with the victims and their families at this time.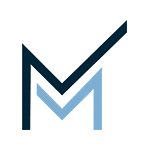 Montgomery Law is a Dallas-based personal injury law firm focused on getting clients the justice and compensation they deserve.
Call us toll-free at 1-833-720-6090 to discuss your case today for no cost.