36-YO mother Chelsea Standberry and 3 children killed
in fiery south Texas crash involving 18-wheeler truck.
Image Credit: 13WMAZ
---
According to reports, a Marietta, Georgia woman and three of her children were killed in an eight-vehicle accident in Beaumont, Texas Thursday morning.
At around 6:25 a.m. on September 20, 2018, Beaumont Police responded to the scene of an accident involving an 18-wheeler and seven passenger vehicles on Westbound Interstate 10 (East Fwy) at the South Major Drive overpass. Police report that several vehicles were on fire, including a small car and pickup truck immediately in front of the 18-wheeler.
As a result of the crash, four occupants in one of the passenger vehicles were killed. The victims have been identified as 36-year-old Chelsea Standberry and her three children, 10-year-old Anthony Standberry Jr., 8-year-old Anaiyah Standberry, and 6-year-old Chase Standberry. According to Beaumont Officer Haley Morrow, the four victims and three other passengers were traveling from Georgia in the same vehicle. Beaumont police say several people in other vehicles were transported to local hospitals for treatment of minor injuries.
The accident most-likely occurred when the driver of the 18-wheeler came upon slowed traffic due to a previous truck accident on IH-10 about two hours earlier, but it's important to note that an official investigation is still underway.
*UPDATE — 01/10/2020
After being indicted in December, the truck driver involved in this fatal accident, identified as Timothy Thomas Poppen (of Mississippi), has been arrested and charged with four counts of criminally negligent homicide in connection with the crash. Poppen is currently being held in the Jefferson County Jail.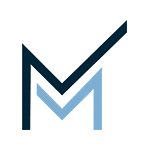 Montgomery Law is a Dallas-based personal injury law firm focused on getting clients the justice and compensation they deserve.
Call us toll-free at 1-833-720-6090 to discuss your case today for no cost.