46-year-old man dies in crash on New Year's morning,
after vehicle is struck by a suspected drunk driver.
A Fort Worth woman has been arrested and charged with intoxication manslaughter following a fatal accident in southwest Arlington on New Year's Day.
According to Arlington police, the crash occurred at 6:41 a.m. Tuesday morning in the 4800 block of US 287, on the exit ramp to West Interstate Highway 20.
Investigators believe that 35-year-old Elizabeth Stratton was headed north on the exit ramp from U.S. Highway 287 to westbound I-20, when she "failed to maintain a lane and struck another passenger vehicle, pushing it into a concrete pillar."
The victim, identified as 46-year-old Timothy Shorter (of Arlington), was pronounced dead at the scene. Stratton (of Fort Worth) was arrested after receiving treatment for minor injuries. She has been booked into the Arlington city jail and charged with intoxication manslaughter.
Authorities are asking that any witnesses to the car accident call Detective Dave Szatkowski at 817-459-5786 with information.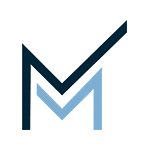 Montgomery Law is a Dallas-based personal injury law firm focused on getting clients the justice and compensation they deserve.
Call us toll-free at 1-833-720-6090 to discuss your case today for no cost.