Three family members were killed in a head-on accident
caused by an alleged drunk driver on US Highway 87.
Four people were killed in a serious auto accident Saturday night—including two children under the age of 10—after police say an intoxicated driver drove the wrong way down US Highway 87.
According to the Texas DPS, the driver of a 2007 Chevrolet Avalanche pickup truck had been traveling south in the northbound lanes of US 87 when he crashed head-on into a 2011 Chevrolet Camaro at around 11:25 p.m. Saturday in Potter County (about 12 miles north of Amarillo). Four people were killed in the crash, and another was critically injured.
Both drivers were pronounced dead at the scene of the crash by Justice of the Peace Gary Jackson. The driver of the Avalanche was identified as 35-year-old Mario Alberto, of Amarillo. The driver of the Camaro was identified as 34-year-old Trey Tipton, of Dumas.
Two passengers in the Camaro, identified as Tipton's 5-year-old daughter and 9-year-old son, were also tragically killed in the collision. A third passenger in the Camaro, Tipton's 13-year-old daughter, suffered life-threatening injuries and was transported by air ambulance to Northwest Texas Hospital in Amarillo for treatment.
Tipton and his children were all reportedly wearing seatbelts, while Alberto was not. This accident remains under investigation, but according to reports, alcohol does appear to have played a role in the crash.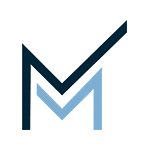 Montgomery Law is a Dallas-based personal injury law firm focused on getting clients the justice and compensation they deserve.
Call us toll-free at 1-833-720-6090 to discuss your case today for no cost.