2 young children killed, 2 others seriously injured
after 18-wheeler causes rear-end collision near Bedias.
Image Credit: KBTX
---
Two children were killed, and two others have been hospitalized in serious condition after a negligent truck driver caused an accident along State Highway 90 in Grimes County Wednesday morning.
According to a preliminary investigation conducted by the Texas Department of Public Safety, 26-year-old Montiqua Mosley, of Bedias, was driving a 2007 Mazda passenger vehicle northbound on SH 90 when she slowed to make a left turn into a private drive (about a mile south of Bedias) just before 7:00 a.m. Moments later, the driver of a 2015 Kenworth 18-wheeler truck (also traveling northbound) negligently slammed into the rear of her vehicle.
Montiqua Mosley, the driver of the Mazda, was taken by ambulance to CHI St. Joseph Hospital in Bryan for treatment of serious injuries. A 6-year-old passenger was transported by air ambulance to McLane Children's Scott & White Hospital in Temple, also for treatment of serious injuries. Sadly, two other passengers in the Mazda, a 5-year-old and a 2-year-old, were pronounced deceased at the scene of the crash by J.P. Chris Acord. The driver of the tractor trailer reportedly suffered no injuries.
At this time no charges have been filed, but TxDOT says the investigation is still ongoing. It's very likely that the at-fault driver will end up facing serious criminal charges, as well as civil claims brought by the victims of this tragic truck accident.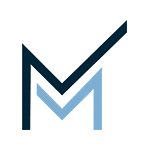 Montgomery Law is a Dallas-based personal injury law firm focused on getting clients the justice and compensation they deserve.
Call us toll-free at 1-833-720-6090 to discuss your case today for no cost.