One killed in car-vs-truck accident on Interstate 10,
after truck driver veers into oncoming lane of traffic.
44-year-old Wajma Popal was tragically killed in a three-vehicle crash on Wednesday, after officials say her car was truck by an oncoming 18-wheeler truck in far West Texas.
At around 1:15 p.m. on Wednesday, January 8th, troopers were called to the scene of a three-vehicle crash on Interstate 10 in Reeves County, Texas (about 28 miles west of Balmorhea).
According to the Texas Department of Public Safety, 44-year-old Wajma Popal (of The Colony) was driving a Nissan Altima westbound on I-10 when the driver of an 18-wheeler truck traveling eastbound veered into Popal's lane and struck her vehicle head-on. Officials believe that the driver of the semi-truck, identified as Esteban Padilla-Mena, first left the roadway before crossing the center median and into westbound lanes of traffic. After the initial collision, officials say the semi-truck rolled onto its side and struck another semi-truck traveling westbound.
According to reports, Wajma Popal was pronounced dead at the scene of the crash. No other injuries were reported.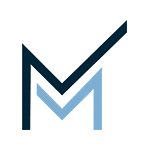 Montgomery Law is a Dallas-based personal injury law firm focused on getting clients the justice and compensation they deserve.
Call us toll-free at 1-833-720-6090 to discuss your case today for no cost.