Two Houston women were killed in a crash Saturday,
after police say a trucker failed to control his speed.
According to the Texas Department of Public Safety, two Houston residents were killed in an accident in Shelby County on Saturday morning. Troopers responded to the scene of the crash just after 11:45 a.m. on US 59, about a mile and a half north of Timson.
The preliminary crash investigation indicates that the driver of a 2016 Volvo 18-wheeler truck, identified as 28-year-old Yakul Soni, was traveling northbound U.S. Hwy 59 when he "failed to control his speed" and struck a northbound 2008 Ford passenger car from behind.
The driver of the Ford, identified as 62-year-old Yolanda Enene (of Houston), was pronounced dead at the scene. A passenger in the Ford, identified as 80-year-old Joyce Bryan (also of Houston), also tragically died at the scene. The driver of the semi-truck was reportedly uninjured.
According to officials, the truck accident remains under investigation. Police have not yet said whether or not the driver of the tractor trailer will face charges related to the crash.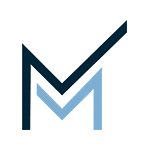 Montgomery Law is a Dallas-based personal injury law firm focused on getting clients the justice and compensation they deserve.
Call us toll-free at 1-833-720-6090 to discuss your case today for no cost.