Man arrested for intoxication assault & manslaughter
after car crash claims the life of 19-YO Zania Sheilds.
Image Credit: Dallas Morning News
---
According to police, one woman has died and another is in critical condition following a South Dallas car accident caused by a driver who was under the influence of drugs.
On Thursday evening just before midnight, Dallas Police were called to the scene of a two-car accident on Interstate 35E (S. RL Thornton Freeway) just north of Camp Wisdom Road.
Preliminary reports indicate that 20-year-old Michael Gutierrez, Jr. was driving northbound on I-35E when he changed lanes and struck another vehicle driven by an unidentified 39-year-old woman. The woman's car was sent into a clockwise spin before striking a concrete curb and coming to a rest in the grass.
As a result of the crash, the unidentified driver and her passenger, 19-year-old Zania Sheilds, were ejected from the vehicle. Police say Sheilds was pronounced dead at the scene, while the the 39-year-old driver was taken to a local hospital in critical condition. Gutierrez and his passenger were not seriously injured.
Gutierrez was arrested at the scene of the car accident after police determined that he was under the influence of drugs. He has been charged with one count of intoxication manslaughter as well as one count of intoxication assault.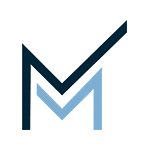 Montgomery Law is a Dallas-based personal injury law firm focused on getting clients the justice and compensation they deserve.
Call us toll-free at 1-833-720-6090 to discuss your case today for no cost.