What Are Contingency Fee Agreements?
Contingency fee agreements (often referred to as "no-win no-fee" agreements) are most-commonly used in civil cases involving personal injury and/or wrongful death.
In the simplest terms, a contingency fee agreement means that an attorney will handle your case for no money out of pocket—and will only get paid if (and when) they win your case.
With a contingency fee arrangement, the attorney agrees to handle your claim for no out of pocket cost to you—with the understanding that they will take a fixed percentage (usually 33-40%) of any compensation awarded and paid out to the client via settlement or jury verdict. If you do not win your case or the compensation you've been awarded cannot be recovered, you literally owe your lawyer nothing in attorneys fees.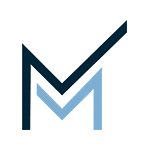 Montgomery Law is a Dallas-based personal injury law firm focused on getting clients the justice and compensation they deserve.
Call us toll-free at 1-833-720-6090 to discuss your case today for no cost.