Do some lawyers really work on a no-win no-fee basis?
This sounds too good to be true. How does this work?
It's true, there's no catch. Under a contingency fee agreement, you don't pay your attorney anything unless and until they win your case and put money in your pocket.
If you're injured in an accident/incident in Texas, a personal injury lawyer can take your case on what's called a contingency basis. This means that the attorney will only charge you a percentage of the settlement or jury award that he/she recovers for you, and only if (and after) the case is won or settled.
If your attorney is unable to recover money for you, you will owe them nothing for the time and effort spent on your case. The nice thing about this is that there is no financial risk to the client to have an attorney pursue their claim and ensure someone is looking out for their best interests.
In some rare instances, you may be obligated to pay back certain costs or expenses that—as required by law—cannot be "paid for" by your attorney. If your attorney feels that such an expense is necessary to proving your claim, he or she will advise you of this and obtain your express permission before authorizing such an expense.
What About My Injuries, and Paying for a Doctor?
A personal injury lawyer has the ability to send you to a doctor or medical provider under what is called a letter of protection (LOP). This means that the healthcare professional will provide medical treatment to you for no money out of pocket.
Through a letter of protection, the healthcare provider agrees only to be paid if and when the attorney successfully recovers compensation in your case. If your claim is ultimately unsuccessful, you will not be responsible for paying for the medical treatment you received. In summary, a letter of protection ensures that you're able to receive the medical attention you need, regardless of your ability to pay.
Why We Work on Contingency
At Montgomery Law, we work on a no-win no-fee basis for several reasons. A contingency fee agreement not only removes the financial risk of hiring an attorney, but it also ensures that we're motivated to work diligently toward a shared goal: working as quickly as possible to recover every dollar you're owed.
Because personal injury lawyers are paid a percentage of the settlement/award (rather than a normal hourly rate), it's always in the lawyer's best interests to do the best job for every client. There's no reason for a law firm like ours to unnecessarily delay your case, and your legal team will always work toward maximizing the value of your claim.
If you have questions, our team is available to answer your questions 24 hours a day by phone or email, and consultations are always free. If we feel as though we can help you with your injury claim, we'll begin working on your case as soon as you sign the contract. On the other hand, if we foresee insurmountable problems with your potential case, we may not be able to offer our help.
If you were injured due to the negligence of another party, you likely have a viable claim for compensation. Before making any decisions though, we strongly advise you to contact the personal injury attorneys at Montgomery Law for a free consultation. You have rights, and you have options; we're here to explain them to you.
Whether you were hurt in a car accident, injured at work, or due to something else, our Dallas lawyers can help you recover the compensation you deserve. We'll handle the entire claims process from beginning to end, and you only pay if (and when) we win your case and put money in your pocket. Call us now at 214-720-6090 (local) or 1-833-720-6090 (toll-free) for a free consultation.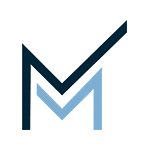 Montgomery Law is a Dallas-based personal injury law firm focused on getting clients the justice and compensation they deserve.
Call us toll-free at 1-833-720-6090 to discuss your case today for no cost.