Mass shootings in the USA often result in lawsuits.
How does liability work in these types of situations?
After a shooting, there's always a huge political debate over gun laws. Then it dies down… Then there's another shooting, and the cycle starts all over again.
Due to the (quite frankly) insane amount of mass shootings in this country in just the past few years alone, some activists are putting pressure on the Federal Government to implement stricter gun laws. This debate has been going on for years, and it doesn't seem there's an obvious solution in sight.
What's ultimately the root cause of all these shootings? Is it mental health? Is it a gun control issue? Is it something deeper? How do we come together as a country and work toward resolving these issues? Are there others who also hold liability for the damages that these victims and their families have suffered as a result? How do you weigh issues of negligence when it comes to a mass shooting?
Most of these questions don't have easy answers; at least not answers that most Americans will agree on. However, the liability aspect of shooting cases can be very interesting.
Here are just some of the mass shootings that have taken place in the US in the past six years. We'll pick a few of them and briefly analyze potential issues of liability below.
Feb. 14, 2018: 17 people were killed and 15 more were wounded when 19-year-old Nikolas Cruz cowardly carried out a mass shooting at Marjory Stoneman Douglas High School in Parkland, Florida.
Oct. 1, 2017: 58 people were killed when Stephen Paddock opened fire on a crowd at the Route 91 Harvest Music Festival in Las Vegas, from a room in the Mandalay Bay Resort and Casino.
July 1, 2017: 28 people were hurt when someone opened fire in the Power Ultra Lounge nightclub in Little Rock, Arkansas. Police believe it may have been gang related.
June 30, 2017: Dr. Henry Bello, 45, entered Bronx-Lebanon Hospital Center and opened fire, killing one person and injuring six others before killing himself. Dr. Bello was a former employee of the hospital and believed his former co-workers were responsible for him losing his job.
June 14, 2017: Jimmy Lam, 38, was a UPS driver who filed grievances about overtime work with the company. He opened fire inside a San Francisco package facility, killing three people and injuring several others before killing himself.
June 14, 2017: Six people were injured, including Rep. Steve Scalise, when James Hodgkinson, 66, opened fire on a Republican practice for a charity baseball game. Hodgkinson was killed in a shootout with police. The shooter was an outspoken opponent of President Donald Trump.
Jan. 6, 2017: Esteban Santiago, 26, said he was working on behalf of ISIS when he opened fire in the baggage claim area of Fort Lauderdale-Hollywood International Airport. He killed five people and injured eight others.
June 11, 2016: Omar Mateen, 29, entered the Pulse nightclub in Orlando, Florida and opened fire killing 49 people and wounding 53 others with an assault-style rifle. SWAT officers responded to the shooting and killed Mateen. Mateen was an American-born man who had pledged his allegiance to ISIS.
Feb. 25, 2016: Cedric Ford, 38, killed three people and wounded 14 others at a lawnmower factory where he worked in the central Kansas community of Hesston. The local police chief killed him during a shootout with 200 to 300 workers still in the building, authorities said.
Feb. 20, 2016: Jason Dalton, 45, is accused of randomly shooting and killing six people and severely wounding two others during a series of attacks over several hours in the Kalamazoo, Michigan, area. Authorities say he paused between shootings to make money as an Uber driver. He faces murder and attempted murder charges.
Dec. 2, 2015: Syed Rizwan Farook, 28, and Tashfeen Malik, 27, opened fire at a social services center in San Bernardino, California, killing 14 people and wounding more than 20. They fled the scene but died hours later in a shootout with police.
Oct. 1, 2015: A shooting at Umpqua Community College in Roseburg, Oregon, left 10 people dead and seven wounded. Shooter Christopher Harper-Mercer, 26, exchanged gunfire with police then killed himself.
June 17, 2015: Dylann Roof, 21, shot and killed nine African-American church members during a Bible study group inside the Emanuel African Methodist Episcopal Church in Charleston, South Carolina. Police contend the attack was racially motivated. Roof became the first person sentenced to death for federal hate crimes.
May 23, 2014: A community college student, Elliot Rodger, 22, killed six people and wounded 13 in shooting and stabbing attacks in the area near the University of California, Santa Barbara, campus. Authorities said he apparently shot himself to death after a gun battle with deputies.
Sept. 16, 2013: Aaron Alexis, a mentally disturbed civilian contractor, shot 12 people to death at the Washington Navy Yard before he was killed in a police shootout.
July 26, 2013: Pedro Vargas, 42, went on a shooting rampage at his Hialeah, Florida, apartment building, gunning down six people before officers fatally shot him.
Dec. 14, 2012: In Newtown, Connecticut, an armed 20-year-old man entered Sandy Hook Elementary School and used a semi-automatic rifle to cowardly kill 26 people, including 20 first graders and six adult school staff members. He then killed himself.
Sept. 27, 2012: In Minnesota's deadliest workplace rampage, Andrew Engeldinger, who had just been fired, pulled a gun and fatally shot six people, including the company's founder. He also wounded two others at Accent Signage Systems in Minneapolis before taking his own life.
Aug. 5, 2012: In Oak Creek, Wisconsin, 40-year-old gunman Wade Michael Page killed six worshippers at a Sikh Temple before killing himself.
July 20, 2012: James Holmes, 27, fatally shot 12 people and injured 70 in an Aurora, Colorado, movie theater. He was sentenced to life in prison without parole.
April 2, 2012: Seven people were killed and three were wounded when a 43-year-old former student opened fire at Oikos University in Oakland, California. One Goh was charged with seven counts of murder and three counts of attempted murder, but psychiatric evaluations concluded he suffered from long-term paranoid schizophrenia and was found unfit to stand trial.
Typically with intentional shooting cases, and for obvious reasons, liability is difficult to establish against anyone other than the shooter. The shooter will typically always be civilly liable to victims and their family members, although recovering compensation from them may be difficult to impossible.
That being said, there are some instances where, under certain circumstances, a portion of liability can be established against a third party. A few examples of this would be:
An employer failing to perform a background check, ignoring threats, failing to protect their employees, customers, etc.
Someone who has prior knowledge of an attack or who helped assist the perpetrator in any way.
Someone who illegally sells or makes available to the perpetrator a weapon, ammunition, etc.
Take for instance, Stephen Paddock and the Vegas shooting. Of course Stephen Paddock himself would be labile to the victims and their families, but the likelihood of recovering monetary damages from his estate is somewhat uncertain. Unfortunately in mass shootings like this one, the shooter often chooses to take their own life rather than facing the consequences of their terroristic actions. Also, unlike in this case, the vast majority of those who commit mass shootings don't have assets for the victims to go after.
Could the Mandalay Bay Hotel he was staying at (and shooting from) be found partially liable to the victims? It's possible, and I do believe there have already been a few claims of this sort made against the hotel.
Usually in premises liability claims, reasonability plays an important role in determining liability. Is it reasonable to expect a hotel to check every single bag of every patron of the hotel? Is it reasonable for a hotel to go several days without entry into a patron's room? Does the hotel even have a legal duty to those at the concert? Is there liability on the part of the bump-stock manufacturer? This too could—and probably will—be argued in court.
The Bronx-Lebanon Hospital Center shooting and the UPS shootings are a little more interesting. In these cases, you have a disgruntled ex-employee. These types of case are still not likely to result in civil liability on a third party, but it's possible, based upon the circumstances.
It could be argued that these establishments could have (and should have) had additional security if it can be shown that they knew this person being fired was a potential safety issue for other employees—or if certain signs or threats were ignored by management. Certainly it is reasonable to expect the company to increase security and/or alert the police if there was a credible (or even potential) threat to the safety of employees or patrons.
After the Marjory Stoneman Douglas High School shooting, fifteen students filed two lawsuits (one in federal court and in one state court) claiming that they had a 14th Amendment due process right to be protected by community safety officers stationed at the school. The federal judge dismissed the case, while the state judge allowed it to proceed—even though both courts were using the same set of facts and legal precedent. Many are interested in seeing how this case will ultimately be decided.
When it comes to the Power Ultra Lounge nightclub shooting, issues of liability are complex. In general, nightclubs often have a history of problems with violence, sometimes including shootings. This is why it's more than reasonable for most clubs to provide many layers of security (e.g., bouncers, on-site security, metal detectors, security cameras, etc).
If a club or venue with a prior history of similar violent events fails to provide adequate security measures to reasonably keep patrons from foreseeable harm, they could be found partially liable and forced to compensate the victims for a portion of their losses. This goes for apartment complexes with a history of violence and shootings as well, but issues of liability often come down to the specific facts of each case.
The Importance of Speaking with an Attorney
Civil liability is a very tricky subject when it comes to cases of intentional violence. Victims and their families will no doubt have many questions, and may be also be forced to confront financial issues such as mounting medical bills, loss of income, and more—all while they're still recovering or grieving.
By seeking out a free consultation with an attorney who handles personal injury and/or wrongful death cases, you can discuss your concerns confidentially with a professional who's job is to look out for your best interests.
They'll listen to your concerns, ask questions, and give you their honest advice and recommendations. Because these types of attorneys handle cases on a contingency-fee basis, they'll never charge you a penny out of pocket. If they believe that you have a viable claim, you can hire them with a signature to act on your behalf to seek compensation for your losses while you focus on what's important to you and your family.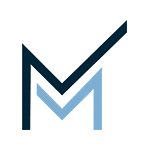 Montgomery Law is a Dallas-based personal injury law firm focused on getting clients the justice and compensation they deserve.
Call us toll-free at 1-833-720-6090 to discuss your case today for no cost.