Who's liable for the injuries & deaths at Astroworld?
What are the legal options available to the victims?
If you've been injured or have lost a loved one due to a property owner or event/concert coordinator's failure to address foreseeable safety issues, contact the attorneys at Montgomery Law today for a free consultation at 1-833-720-6090.
When it comes to many types of personal injury or wrongful death cases, liability is fairly cut and dry. The same cannot usually be said for cases involving complex premises/security issues or large crowds of people. These cases often involve several victims, extensive investigations, multiple liable parties, overlapping insurance policies, and frequently result in drawn-out litigation.
It's important for victims and their families to understand that while seeking justice may be an uphill battle, the lawyers at Montgomery Law are here to help. Our only job is to fight for what our clients deserve, and you'll never pay us a dime unless we actually win your case.
Premises liability law in Texas states (among other things) that certain events, concerts, businesses, and venues have a "duty of care" to provide reasonable safety and security measures in order to mitigate the risk of foreseeable harm to patrons. Failing to do so could open them up to liability when and if someone is injured, assaulted, or killed as a result of their negligence.
Is an apartment complex required to hire security guards to protect their tenants from robberies and violent assaults? Likely not. Is a concert or high-capacity venue/festival required to hire adequate security in order to protect their paying patrons from foreseeable harm? You bet they are. In fact, not having adequate security on premises and/or contingency plans in place for when things go wrong could easily be considered outright gross negligence.
Concerts, Crowd Crushes, and the Astroworld Festival
On November 5, 2021, ten people were killed and more than 300 others were injured during the third-annual Astroworld Festival — a sold-out concert event held at NRG Park in Houston, TX. More than 50,000 concertgoers were in attendance, many under 18 years old.
As Travis Scott took the stage, the overwhelming force of the uncontrolled crowd surged forward and caused people to stumble and become trapped/pressed tightly against other patrons or the ground, unable to breathe. Many others were trampled by those trying to escape. Several concertgoers notified not only the event staff, but also the performers about the tragic events occurring in the crowd. Unbelievably, these cries for help were seemingly ignored as the concert reportedly continued on for almost another 40 minutes.
Clearly, a series of negligent mistakes all contributed to this tragedy unfolding, and several parties will likely share in liability—including Live Nation, NRG Stadium, Travis Scott, and others—for failing to properly plan and conduct the concert in a safe manner.
Astroworld isn't the first event where crowd surges have caused mass injuries or casualties. Event organizers and performers alike are well-aware of the risks that come with any highly-attended concert, festival or show. The unfortunate truth is that complacency, incompetency, or even profits often take precedence over basic safety measures.
Montgomery Law Has Your Back
If you've been injured of have lost a loved one in a crowd crush incident caused by the negligence of a concert venue or event staff, it's important that you speak with an experienced premises liability lawyer before making any decisions regarding your legal options moving forward.
Victims who do bring claims against venues and event production companies are often treated as a nuisance or just flat out ignored. You deserve to be heard, you deserve respect, and you deserve justice. At Montgomery Law, all we do is help personal injury victims and the families of those wrongfully killed recover the compensation they deserve. We're available 24 hours a day, and we handle all cases on a no-win no-fee basis.
If you have any questions or would like to discuss your situation with us, shoot us an email or call us now at 214-720-6090 (local) or 1-833-720-6090 (toll-free) for a free and confidential consultation.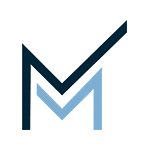 Montgomery Law is a Dallas-based personal injury law firm focused on getting clients the justice and compensation they deserve.
Call us toll-free at 1-833-720-6090 to discuss your case today for no cost.