How Much Is a Personal Injury Case Worth?
Because each personal injury case is inherently unique, it's simply impossible to estimate the value of any claim without first knowing the full extent of the victim's injuries and related damages. A minor injury may settle for as little as a $1,000, while catastrophic injuries often settle for millions of dollars.
Some types of losses (e.g., medical expenses, property damages, lost wages) are relatively easy to prove up, while other damages (e.g., pain and suffering, disfigurement, expected future medical expenses, lost income opportunities, reduced earnings capacity, etc.) are often more-difficult to quantify and will be heavily disputed by the insurance company.
In order to give yourself the best chance at a fair settlement, its important to have legal representation. Attempting to settle with the insurance company on your own puts you at a disadvantage as you have little to no leverage over the insurance company should they deny your claim or refuse to fairly negotiate.
Additionally, studies have shown that personal injury victims who hire attorneys receive settlements over 300% higher (on average) than those who handle their own claims.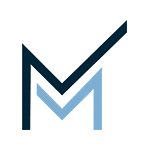 Montgomery Law is a Dallas-based personal injury law firm focused on getting clients the justice and compensation they deserve.
Call us toll-free at 1-833-720-6090 to discuss your case today for no cost.