How Much Is Pain and Suffering Worth?
Unlike most types of losses in a personal injury case, the value of any pain and suffering claim is inherently subjective and open to debate.
Pain and suffering claims are dependent upon on many factors, such as the severity of the injury, the type of medical treatment received, the length of recovery, and the potential for long term physical/emotional consequences. As such, there's no real way to estimate the dollar value of a pain and suffering claim without a full understanding of the case.
A claim for pain and suffering can be worth anywhere from $500 to $5,000,000. While higher medical bills generally correlate to higher pain and suffering payouts, a disfiguring injury (e.g., visible scar on the face) is likely to result in higher compensation due to the ensuing social consequences. In the same vein, a professional athlete is likely to suffer greater damages following a foot injury than someone who works in an office setting.
The bottom line is that no one truly knows what you're going through. The burden is on you to prove your damages, but the insurance company is not going to simply pay you what you feel you're owed. Your attorney's job is to prove up your damages (often through the use of expert witness testimony) in order to present your case in a way that effectively demonstrates the value of your losses and leaves your demand less open to conjecture.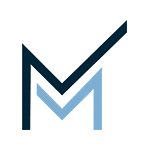 Montgomery Law is a Dallas-based personal injury law firm focused on getting clients the justice and compensation they deserve.
Call us toll-free at 1-833-720-6090 to discuss your case today for no cost.