How Much Is a Wrongful Death Lawsuit Worth?
According to the EPA, the average American's life is valued at around $10.3 million in 2019, but the value of a wrongful death claim can vary wildly. Wrongful death settlements and trial verdicts in the US often range between $50,000 and $50 million.
Every case is unique, and the value of any wrongful death claim depends on a number of factors. This includes the victim's age, occupation, income, the level of pain and suffering experienced prior to death, insurance coverage available, and much, much more.
Statutory beneficiaries of the victim may pursue a wrongful death lawsuit in order to seek compensation for damages such as:
Loss of financial contributions (e.g., familial income) and inheritance;
Medical and funeral expenses;
Pain and suffering experienced by the victim prior to death;
Emotional distress and mental anguish;
Loss of benefits (such as health insurance or retirement benefits);
Loss of services and support (such as care, protection and guidance); and
Loss of love, society, consortium, or companionship.
Punitive damages may also increase the value of a wrongful death case, but are generally only awarded in cases involving severe misconduct and/or gross negligence.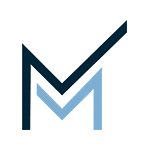 Montgomery Law is a Dallas-based personal injury law firm focused on getting clients the justice and compensation they deserve.
Call us toll-free at 1-833-720-6090 to discuss your case today for no cost.