What Makes Someone's Death a Wrongful Death?
Put simply, a wrongful death can be defined as a fatal injury resulting from someone else's wrongful act, negligence, neglect, carelessness, or unskillfulness.
When it comes to civil law, a wrongful death cause of action refers to a claim or lawsuit brought against a businesses, employer, and/or individual whose negligence caused or contributed to someone's death.
While not every untimely death can be attributed to someone else's negligence, it's always important to have someone look into the facts of any fatal accident. What may seem like a freak on-the-job "accident" may actually have been caused by faulty equipment, inadequate training by the employer, or even a failure to provide personal protective equipment.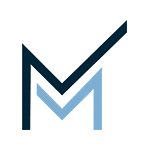 Montgomery Law is a Dallas-based personal injury law firm focused on getting clients the justice and compensation they deserve.
Call us toll-free at 1-833-720-6090 to discuss your case today for no cost.