26-Year Old Alfonso Sustaita struck & killed by driver
who lost control of vehicle on I-35E near Marsalis Ave.
Image Credit: FOX4
---
A male driver is under arrest after jumping a curb, killing a man on a skateboard, and crashing into the side of a South Dallas convenience store on Monday afternoon.
On Monday at around 3:40 p.m., Dallas County Sheriff's Deputies responded to the scene of a fatal auto-pedestrian accident located near the intersection of South Marsalis Avenue and the southbound Interstate 35E service road in north Oak Cliff.
According to deputies, the driver of a gold-colored Ford pickup truck lost control of his vehicle near an I-35E exit ramp, veered across a grassy median and over a curb, and struck a man on a skateboard before crashing his pickup truck through the side of a Valero convenience store. Witnesses reported that the man was driving erratically before missing the exit and suddenly jumping the curb.
The driver of the pickup truck, 34-year-old Jeremiah Huse, was arrested Monday and faces a vehicular manslaughter charge.
The man riding the skateboard was pronounced dead at the scene of the crash. He has been identified as 26-year-old Alfonso (Fonzie) Sustaita. According to FOX4, Sustaita was a young father who worked at a nearby restaurant. He leaves behind two children with another on the way.
While police have not said whether or not the driver was intoxicated at the time of the accident, either way, his negligence has cost an innocent young man his life.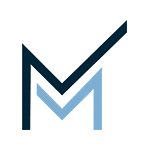 Montgomery Law is a Dallas-based personal injury law firm focused on getting clients the justice and compensation they deserve.
Call us toll-free at 1-833-720-6090 to discuss your case today for no cost.