Were you hurt in a Dallas car-vs-pedestrian accident?
Call us today for a free consultation at 1-833-720-6090.
Each year, more than 100,000 people are injured (and nearly 6,000 are killed) in car accidents involving pedestrians, joggers, and cyclists. At Montgomery Law, our attorneys help victims and their families recover the justice and compensation they deserve.
Even though pedestrians have the right of way in many situations, liability in a Texas auto-pedestrian accident can often be complicated by a variety of factors. Even if the victim is struck by a distracted driver while lawfully crossing a marked intersection via the crosswalk, sometimes drivers flee the scene, police reports are often inaccurate, and insurance companies will look for any reason to deflect blame onto you and deny liability.
Given the fact that the average automobile weighs between 3,000 and 5,000 pounds, motor vehicle accidents involving pedestrians frequently result in catastrophic injuries such as compound fractures, head injuries, traumatic brain injuries, and unfortunately often prove fatal. Far too often, survivors (victims themselves or their loved ones) are left wondering how to cope with the aftermath.
If you've been hurt or a family member has been wrongfully killed in a car-vs-pedestrian accident, it's important to know that there is help available. Not only can our Dallas attorneys help you recover the compensation that you need to move forward with your life, we'll do so on a no-win no-fee basis.
Montgomery Law is dedicated to helping victims of all types of accidents, including pedestrians who have been struck by cars. We offer free consultations over the phone or by email, and are here to answer your questions 24 hours a day. Call us today at 214-720-6090 (local) or 1-833-720-6090 (toll-free) to learn how we can help.
In the vast majority of auto-pedestrian accidents, liability ultimately comes down to who had the right of way—the driver or the pedestrian. While these cases may often seem straightforward on the surface, it's important to note that liability can be complicated by a number of factors.
Contrary to popular belief, pedestrians do not always have the right of way in Texas. According to chapter 552 of the Texas Transportation Code, there are special rules which apply to pedestrians walking on a roadway, crossing at controlled-signal intersections, crossing at unmarked crosswalks, and even crossing between intersections. In general:
A pedestrian may only walk on a roadway if there is no adjacent sidewalk provided. By law, pedestrians must only walk on the left side of the roadway or the shoulder of the highway facing oncoming traffic.
Motorists emerging from or entering a driveway, building entrance, alley, or private road shall always yield the right-of-way to pedestrians.
Pedestrians crossing at controlled intersections must adhere to the pedestrian control signal (or the traffic light if no pedestrian signals are present). If there are no traffic lights at a particular crosswalk, motorists must yield the right-of-way if the pedestrian is on or approaching the half of the roadway in which the vehicle is traveling.
Pedestrians may legally cross the road between intersections and not be considered jaywalking, but only if both adjacent intersections lacks a traffic control signal.
Causes Can Go Beyond Negligent Drivers
Accidents between pedestrians and cars may be the fault of the driver who was not paying attention, under the influence, or who was otherwise negligent. But in some situations, multiple parties may technically share in liability. Failing to include all responsible parties in your claim can hurt your ability to recover compensation, and may even lead to your claim being denied entirely.
If a city, town, county or other governmental entity failed to maintain or properly design the intersection for pedestrian traffic, then they could be held (at least partially) responsible for the victim's damages. For example, if a traffic light or stop sign is hidden by brush, street signs are missing, pedestrian control signals are inoperable, or even if the pavement is broken or the street is inadequately lit, the government could bear a certain degree of responsibility for the accident.
Consider a situation where a city knows that a particular intersection frequented by pedestrians is poorly lit, or where the signs warning drivers that there is a crosswalk are covered by overgrown shrubs. There have been several auto-pedestrian accidents at this dangerous location and the city is aware of the problem, but has failed to cut the overgrowth back so that the signs are visible to drivers. If a pedestrian is hit by a car while crossing at that intersection, the city would very likely open themselves up to a lawsuit due to their inaction.
However, suing a government entity is more complicated than suing a private individual or business. It often requires following special procedures with different rules and a much shorter time limit to file. In Texas, you must file notice of a claim within 180 days of the accident (45 days in some cities) or you lose your right to bring a claim at all. If in the above example you filed a claim against the driver but failed to include the city as a possible defendant, there's a good chance you'll never be able to recover the compensation you're owed.
Was the driver who caused the accident intoxicated? It may surprise you to learn that nearly half (48%) of all reported fatal auto-pedestrian accidents involve alcohol. If it can be proven that the driver was drunk after being over-served at a bar or restaurant, not only may the establishment face criminal penalties and the prospect of losing their liquor license, but the victim and their family can also seek compensation from the establishment for their portion of liability under what's called a dram shop claim.
Fatal Auto-Pedestrian Accidents are On the Rise
In the past several years, cars, trucks and SUVs have generally gotten much safer. We now have more features designed to help us be better drivers, including back-up cameras, traction control, and even collision avoidance systems. Yet despite all of these technological advances, a recent study from the IIHS shows that pedestrian deaths have actually increased and are now at the highest point in nearly 30 years.
According to the report, at least 5,987 pedestrians were killed in the US in 2016. That represents a whopping 46 percent increase from 2009. In comparison, total car accident deaths increased by just 11 percent over the same period. The state of Texas doesn't fare much better than the national average, with the number of fatal pedestrian accidents increasing by nearly 40 percent since 2014. In fact, the Dallas metropolitan area leads the nation when it comes to pedestrians killed on freeways.
Our Dallas Accident Attorneys Are Here To Help
If you've been hurt or have lost a loved one in a Dallas auto-pedestrian accident, the attorneys at Montgomery Law are here to answer your questions and help guide you through the claims process.
We know that a catastrophic injury or wrongful death can result in severe financial hardships, but our goal is to make sure you and your family recover the compensation needed to move forward. At Montgomery Law, we will investigate the facts of your case and pursue all potential sources of compensation so that you have the best chance at a successful recovery.
We are devoted to helping victims and their families, and we handle all cases on contingency. We do not earn a fee unless (and until) we win your case. Email us 24 hours a day for a free consultation, or call us at 214-720-6090 (local) or 1-833-720-6090 (toll-free) to learn how we can help.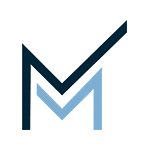 Montgomery Law is a Dallas-based personal injury law firm focused on getting clients the justice and compensation they deserve.
Call us toll-free at 1-833-720-6090 to discuss your case today for no cost.